---
University of Dhaka
No access plans exist.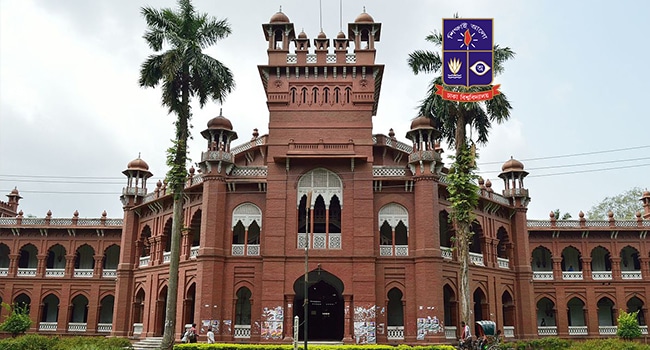 Course Features
Course Details
University of Dhaka Mymensingh Medical College is a government medical college in Bangladesh. It is located in the Mymensingh District of the Dhaka Division. During the later part of British India, it was felt that the people of the northeastern region needed the services of qualified medical personnel. The then Campbell Medical School of Calcutta and Mitford Medical School of Dhaka were unable to cater the needs of the growing population. With this background the third medical school for the region, was established in 1924 in Mymensingh, by the Earl of Lytton, the then governor of Bengal. The Lytton Medical School was to run a four-year course of Licentiate of Medical Faculty (LMF). This course of LMF continued till 1962, when it was upgraded to a five-year undergraduate medical course under Dhaka University and the school was renamed as Mymensingh Medical College.
Why Choose University of Dhaka Instead?
Fully recognized by World Health Organization (WHO), Jabatan Perkhidmatan Awam (JPA), and Malaysia Medical Council (MMC).
Established for 92 years. Founded in 1921.
Affordable tuition fees.
Fully literate in English.
You can find all kinds of foods in the city, including halal foods.
University is located in Dhaka.
Offering Course
Medicine - 5 years
Dentistry - 5 years
The Minimum Requirement To Join
Foundation In Science.
STPM
Diploma
South Australia Matriculation (SAM)
Canadian Pre-U (CPU)
UEC
A-Levels
Australian Matriculation (AUSMA)
And other equivalent qualification.
This course does not have any sections.
---
More Universities for you
---