---
Saveetha Dental College
No access plans exist.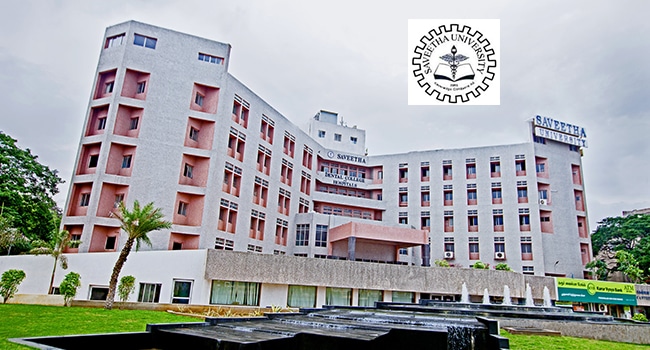 Course Features
Course Details
Saveetha Dental College has been given the highest score among all dental colleges in the state by the High Level Committee appointed by Government of Tamil Nadu. With the approval of Royal College of Glasgow, for training the Part B & C MFDS students, our college has gained the students prestigious position of being recognized internationally. Saveetha Dental College was ranked no.1 by "The Sunday Indian" for the quality of education offered. Whether its research or clinical training, saveetha is the best dental college in India.
Why Choose Saveetha Dental College Instead?
Fully recognized by World Health Organization (WHO), Jabatan Perkhidmatan Awam (JPA), and Malaysia Medical Council (MMC).
Established for 25 years. Founded in 1988.
Affordable tuition fees.
Fully literate in English.
You can find all kinds of foods in the city, including halal foods.
University is located in Chennai.
Offering Course
Dentistry - Rm190,000 for 5 years tuition fees.
The Minimum Requirement To Join
Foundation In Science.
STPM
Diploma
South Australia Matriculation (SAM)
Canadian Pre-U (CPU)
UEC
A-Levels
And other equivalent qualification.
Australian Matriculation (AUSMAT)
This course does not have any sections.
---
More Universities for you
---