---
University Sumatera Utara
No access plans exist.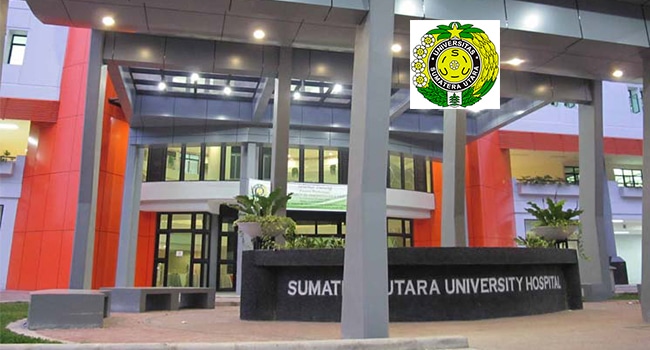 Course Features
Course Details
The University of North Sumatra (Indonesian: Universitas Sumatera Utara) abbreviated USU is a public university located in the city of Medan in North Sumatra, Indonesia. The Universitv's Foundation was established in June 1952, The faculty of Medicine, was established in August 1952. It is situated in Padang Bulan, in the Medan Barusub district of Medan, close to the City Centre, with a total area of 122 hectares. Due to an increase in student numbers, a new main campus is being constructed in Kwala Bekala, 15km distant with a 300 hectare campus area. The North Sumatera Universi1y Hospital is under construction and will be completed by 2012. It is situated on the vicinityof the current Medical Faculty. Medan is the capital of the North Sumatra province in Indonesia. Located on the northern coast Medan is the fourth largest city in Indonesia, and the largest Indonesian city outside Java. The city is bordered by the Deli Serdang Regency to the east south and west and the Strait of Malacca to the north. Polonia International Airport is located in the heart of the city, it's close to the city center. Kuala Namu International Airport is a new airport under construction and is due to replace Polonia in mid-2012.The seaport of Belawan is about 20 km to the north.
Why Choose University Sumatera Utara Instead?
Fully recognized by World Health Organization (WHO), Jabatan Perkhidmatan Awam (JPA), and Malaysia Medical Council (MMC).
Established for 61 years. Founded in 1952.
Affordable tuition fees.
Fully literate in English.
You can find all kinds of foods in the city, including halal foods.
University is located in Medan.
Offering Course
Medicine - 5 years
Dentistry - 5 years
Pharmacy - 4 years
The Minimum Requirement To Join
Foundation In Science.
STPM
Diploma
South Australia Matriculation (SAM)
Canadian Pre-U (CPU)
UEC
A-Levels
And other equivalent qualification.
This course does not have any sections.
---
More Universities for you
---